When you are a Sholize member, you have the possibility to create an avatar according to your imagination. You can also import your own profile picture. To do this, go to the page for managing your avatar here (2). You can also find this page in your member area (1).
Create my avatar
Under the section "Create my avatar", there are a lot of drop-down menus. Select the items you want to add to your avatar, with each selection your avatar on the right will be updated. Once you have finished your changes, click on the "Save" button right below the avatar preview. Once you have done this, your avatar will be visible to everyone.

Import my own avatar
If you don't want to create your own avatar, you can import a profile picture of your choice. To do so, go to the "Upload an avatar" section (1), then drag or click on the grey area (2) to select the image of your choice from your device. The import of a personalized image is conditioned to some rules:
Size limit : The image must not exceed 2M0.
Respect of our Conditions of use : Importing an image is subject to the rules of our Conditions of use. See here.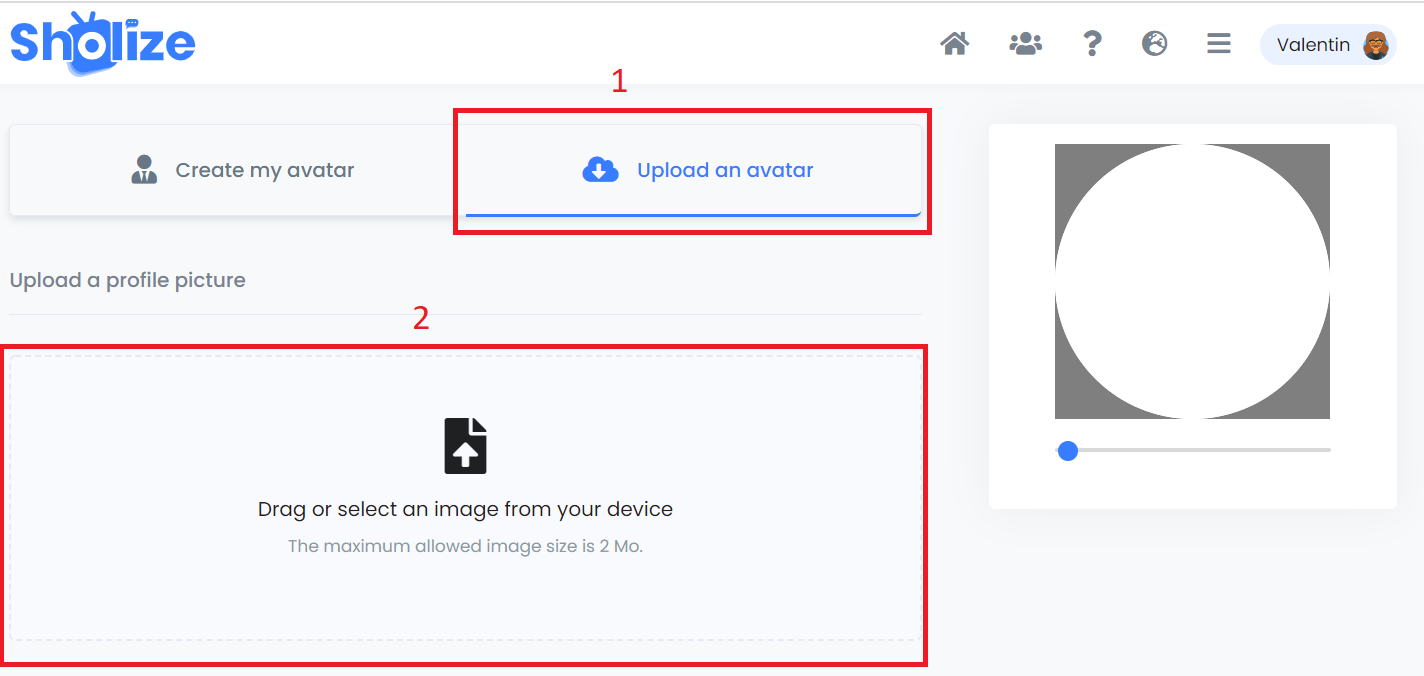 Once the download is complete, you can crop the image and save.