A Sholize account allows you to take advantage of additional features, such as in the rooms, where you can talk by writing in the chat or speaking in the Voice. It is also possible for a Sholize member to create playlists, bookmark tracks, and view his or her track history.
Access the registration form
On every page of the Sholize website, there is a "Member" button in the upper right corner. Click on this button to login or register.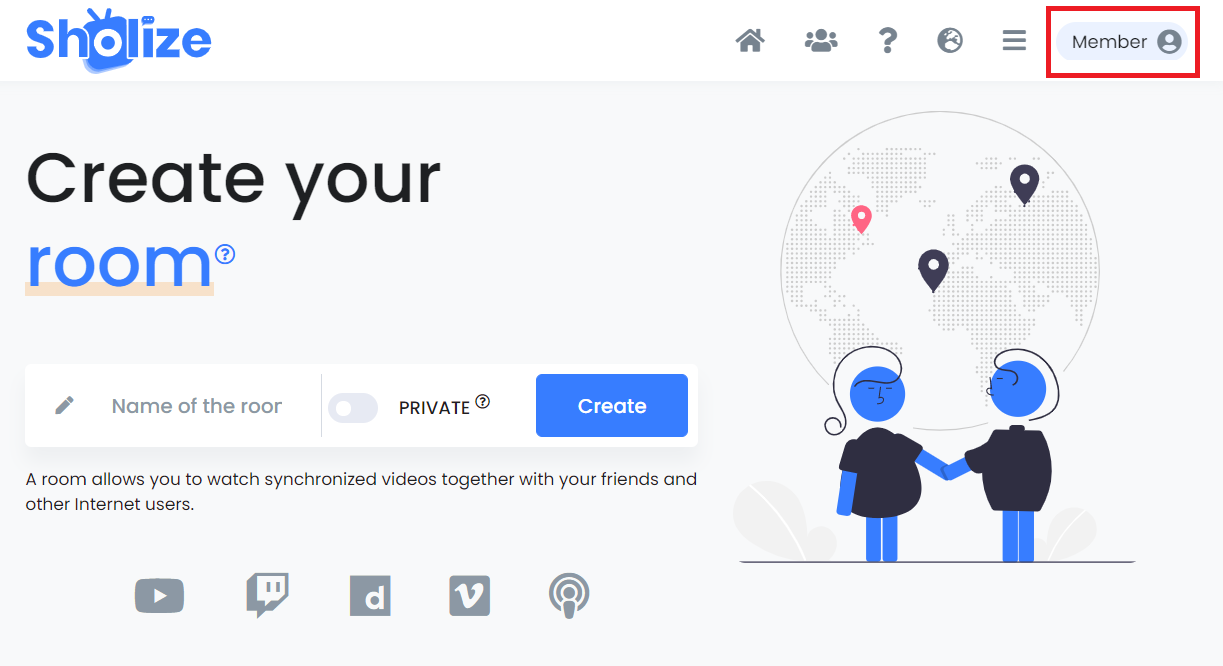 Once you have clicked on this button, a window will open on the right. To register, you will have to click on the "Register" link (1). You can also choose to register with your Google account. In this case click on the "Sign up with Google" button (2).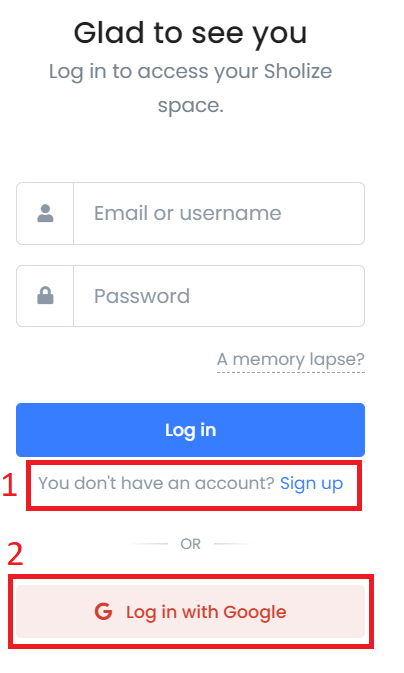 Sign up
Now for the last step, you just have to fill in the form.
Username : This property allows you to fill in a username.
Email address : This property allows us to send you a password recovery email (if you forget it).
Password : This property allows you to define a password that must be unique and never used on another site.
I'm not a robot : Check this box to prove that you are not a robot.